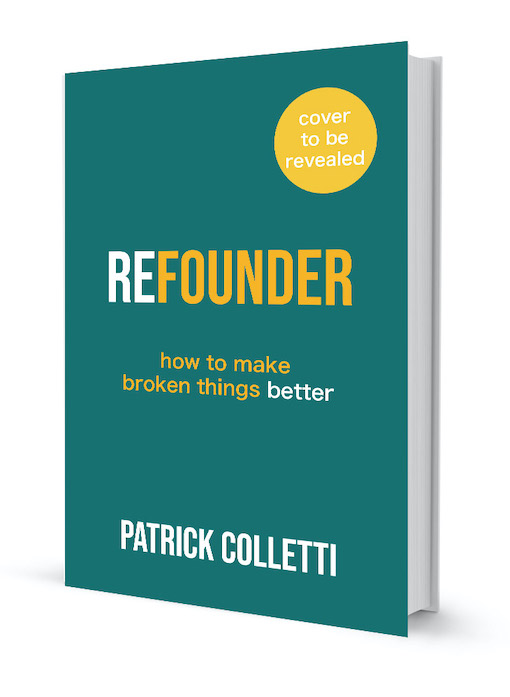 How can leaders create new possibilities and extraordinary outcomes with a shift in mindset? And how can they implement positive changes beyond just business? Through stories of well-known leaders, cities and organizations, Refounder explores how society often reinvents for the better. The book reveals how all individuals can assess what could change in their own life utilizing the Refounder's redemptive imagination.

Available February 2021
the refounders founder
Patrick Colletti
Patrick Colletti is equipping the growing movement of Refounders to reimagine and renew the places they live, work and play. With decades of executive leadership in both for-profit and not-for-profit environments, he is passionate about driving growth while creating world-class culture. Patrick's unique understanding of entrepreneurship, community and humanity will help you envision better realities and bring them to life.
Contact Us
Interested in connecting with Patrick or like to know more about distributing the book? We'd love to hear from you, for any reason.